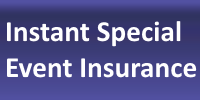 Quote Center
Phone: 580-223-2187
Fax: 580-223-1831
Toll Free: 800-456-9169
Email Us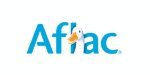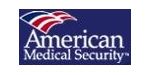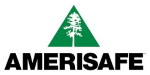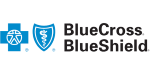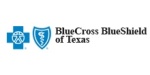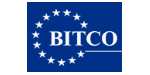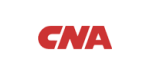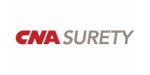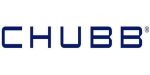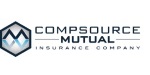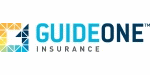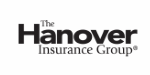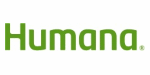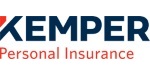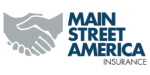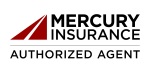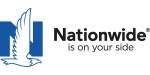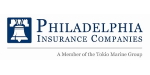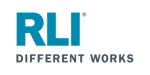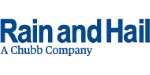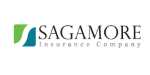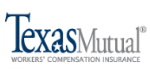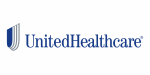 Sullivan Insurance Agency Blog
How to Make Sure You Don't Have Surprises Regarding Business Interruption Coverage
Sep 30, 2015
We know it is easy to blame insurance carriers for denying claims. The truth is though that the terms of coverage are spelled out in the policy. So it is crucial to read and understand your business' coverage. If you don't understand, talk to your agent and get a clear understanding!

Here are a few things to focus on regarding your Business Interruption policy:

Waiting period – what is the wait time before your benefits start? 48 hours, 72 hours, etc.

Proof of loss – you can't simply say "we need the coverage benefit." You do have to prove that your business has suffered financial damage after an interruption. Make sure you understand what proof your policy requires. Also, make sure you are documenting day-to-day operational details – growth, revenues, staffing, expenses, etc.

Unique coverages – different carriers include different coverages. So coverage can vary from policy to policy. Make sure you know what you are comparing.
What Typical Business Interruption Policies Can & Can't Cover
Sep 27, 2015
Insurance basics tell us that each policy will have exclusions and limits. There is no exception here – so just because your business has to close its doors, doesn't mean automatic coverage.

Let's look at what is and isn't covered in typical Business Interruption policies.

What it typically will cover…

Revenue – income that would have been earned during the business' closure if operating normally.

Rent or lease payments – most lease agreements require the renter to continue making payments even if unusable. (Also, most exclude renters from any of the landlord's insurance coverage.)

Relocation – expense of moving your operations to a temporary location. May include both moving and rent costs.

Employee wages – helps you with payroll expense while you're not operating as normal.

Taxes – allows you to continue paying taxes.

Loan payments – helps keep up with existing payments.

Losses caused by covered damage preventing access to a building – usually called Civil Authority Coverage or Loss of Ingress or Egress. (Restrictions that keep people away from your business.)

What it typically won't cover…

Utilities

Income that isn't documented – be sure you are consistently documenting revenue streams, growth patterns, etc.

Losses from partial closures – if your business is only partially closed but still able to maintain operations.

Losses from closures caused by non-covered damages – if your Property insurance doesn't cover the cause of loss, ie flood in most cases and earthquake in others, you won't be covered.

Voluntary closure – if a family emergency or extended vacation is reason for closure.

Closure from downed power lines – usually only covered if the outage requires the business to be shut down for a minimum of 72 hours.

An example of why Business Interruption Insurance is vital for your business.
Sep 20, 2015
Thanks to about.com for sharing this great example. Just keep in mind Business Interruption coverage is needed for businesses big and small!!!
Keep in mind:
Your business must have an underlying Property policy. In other words, you must already have a BOP or Property Insurance policy in place for your business.
The cause of the interruption must be covered by the underlying Property policy. .
Your business must be forced to close completely. If you're still operating in any capacity (e.g., out of your home or online) and generating revenue, you won't be able to collect benefits.
Most policies have a time deductible. A business often can't collect benefits until it's been shut down for 72 hours. You need to make it on your own through the first three days before your benefits kick in.
Steve's Flower Shop rents a commercial space in a downtown area. Steve's income is derived primarily from purchasing wholesale live flowers and creating arrangements and selling those arrangements at retail. Steve's shop has coolers to preserve the arrangements, an area to create the arrangements, and a retail space for customers.
Steve's rent and utilities are his highest expense. To save costs and increase profits, Steve's purchases its wholesale flowers in bulk through a local distributor with a long-term contract. Let's say Steve's clears $500 per day. Of that amount, $350 is cost for utilities, rent, wholesale product, supplies, and etc. (Steve's makes $150 per day and is happy with that.)
Then… the storm comes. Steve's shop is wiped out. The commercial space is uninhabitable. The coolers are gone. A shipment bound for a customer is gone and the stock is gone. Steve submits a claim to his property insurer. Within a few days, the insurer has put Steve in touch with a contractor and has cut a check to Steve to replace the equipment.
The contractor, owing to a lack of supplies in the devastated area, cannot begin work for two weeks. The cooler company cannot deliver new coolers for two weeks. Once work begins it will be another two weeks until operation can resume.
Steve's will be out of business for one month.
Steve must make his rent and utilities payment – these payments do not stop because of disaster. To keep his wholesale contract, Steve must place a minimum order with his supplier. Steve's is still incurring $300 per day in expenses. Steve cannot sell any flowers.
Steve's will still have $9,000 in expenses for the month and no income for that month out of operation. Put in terms of profits, it will take Steve's two to three months of profit just to zero out the loss in expenses.
It is even grimmer if Steve depended on the $4500-5,000 of profit as his sole source of personal income. Steve still must pay personal expenses – with no income. Can Steve even survive the three months to cover this one month of lost income?
If Steve's had Business Interruption Insurance…
If Steve's Flower Shop had Business interruption insurance, then the insurance would cover the amount lost due to the interruption based upon the time, quantity, and value of the lost production. Steve would submit a claim based upon his business records showing that he "would have" had $15,000 in sales with $10,500 in expenses and a profit of $4,500. Steve's Flower Shop would have this amount covered in addition to the property coverage replacing the physical location.
If Steve's had "Extra Expense" Coverage…
If Steve's can still get wholesale flowers, then Steve's may be able to open up temporarily at another location. Steve finds another location that charges additional rent for the short term rental. Steve can rent a cooler. Steve has to drive further to make deliveries. But, Steve's can get up and running in a few days. With "extra expense" coverage, the extra expenses of increased rent, cooler rental, and increased delivery costs would be covered in order to get the business up and running. In fact, the insurer may help to get this done because extra expense is typically much cheaper for the insurer to pay than a full business interruption loss.
The example here is over simplified. However, it is reflective of the reality of most small businesses. Many small businesses fail after a disaster. The businesses fail, not because of a lack of property insurance, but because the business could not recover from the loss of income.
Source:
About Money
Business Interruption Insurance Basics
Sep 15, 2015
Why do you need to consider this coverage?
There are so many pieces to making a business run smoothly and successfully. If one piece is out of place, things can fall apart quickly. So why not protect your business from potential disaster in any way you can??
There are many risks that businesses face – from business interruption due to supply chain breakdown to cyber-attacks and breaches – so are you prepared and able to continue paying your rent, salaries, taxes, etc.??
If you look at the average property claim vs. the average business interruption claim, according to some reports, business interruption claims are 32% higher than property loss claims. Average business interruption claims are estimated at $1.36 million where average property claims are around $1.03 million. So, it seems that preparing for potential business interruption is imperative in today's business climate.
What does it cover?
Business Interruption Insurance is sometimes called Business Income Insurance for a reason – if your business is forced to temporarily shut down, this coverage can help with the ongoing expenses so you don't have to close your doors permanently.
Basically said, if your business can't perform its normal operations because of an event covered by your commercial property insurance policy, the benefit of Business Interruption Insurance can help you cover ongoing operational expenses.
Most often this policy is included in your Business Owner's Policy as a part of its Commercial Property coverage.
Business interruption insurance may compensate you for lost income if your business has to vacate the premises due to disaster-related damage that is covered under your property insurance policy, such as a fire. Business interruption insurance covers the revenue you would have earned, based on your financial records, had the disaster not occurred. The policy also covers operating expenses, like electricity, that continue even though business activities have come to a temporary halt.
Make sure the policy limits are sufficient to cover your company for more than a few days. After a major disaster, it can take more time than many people anticipate to get the business back on track. There is generally a 48-hour waiting period before business interruption coverage kicks in.
The price of the policy is related to the risk of a fire or other disaster damaging your premises. All other things being equal, the price would probably be higher for a restaurant than a real estate agency, for example, because of the greater risk of fire. Also, a real estate agency can more easily operate out of another location.
Reference: Insurance Information Institute &
Allianz Risk Barometer 2015
Watch the Clock - Advice for Businesses
Sep 10, 2015
Each November, Americans set their clocks back one hour as we switch from Daylight Saving Time to Standard Time. While we all enjoy having an extra hour of sleep, the switch to Standard Time can increase the risk of workplace injuries. Here are some tips for staying safe during the transition.
Understand
the change
When the clocks "fall back," it means that sunrise and sunset are each one hour earlier. Expect to have more light for tasks that will be completed in the morning and less light for tasks that will be completed in the afternoon and evening. Light levels may not seem like a big deal, but they impact our environment's visibility levels and our body's sleep cycles.
Travel
smart
Visibility is particularly important for motorists. If you will be driving, walking or working near roadways, be prepared for the change in light levels in November. Keep your windshield clean, use your sun visor, and wear sunglasses as necessary during morning trips. For trips at the end of the day, remember to turn your headlights on at dusk and regularly scan the sides of the road for pedestrians and animals. Use extra caution on the road during the first few days of Standard Time because many drivers will not take these precautions.
Fatigue
Changes in daylight hours impact more than our driving. They also impact our bodies' sleep cycles. Our brains constantly monitor the level of natural light in our environment. When it starts to get dark outside, our bodies begin preparing for sleep. We experience this preparation as a feeling of fatigue or sluggishness. Once Standard Time starts, our bodies will naturally begin preparing for sleep one hour earlier in the day. To prepare for the change, catch up on your sleep during the week leading up to the switch to Standard Time. Plan to sleep more during the week after the time change to minimize its effects. Also, avoid hazardous activities after dusk whenever possible.
Protect your
family
Daylight Saving Time requires everyone to reset their clocks twice per year. Many home safety activities should also be performed twice per year. When you reset your clocks, remember to also:
Replace the batteries of smoke and carbon monoxide detectors
Check the gauge of home fire extinguishers
Review your home evacuation plan with everyone in your household
Good to know for
employers
Each year, workplace injury rates spike during the week following the beginning or end of Daylight Saving Time. Following the time change, pay close attention to employee fatigue levels, and schedule additional toolbox talks, job hazard analyses and safety meetings to maintain awareness of workplace hazards.
Reference: Texas Mutual's Toolbox Talks