Jennifer Fryar - CIC, CISR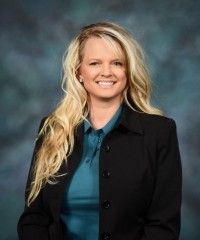 Email
Account Manager for Stacy Sullivan
Direct: 800-456-9169 - 580-223-2187
Jennifer began her carrier in insurance in 2001, becoming an employee of the Sullivan Insurance Agency in 2006. She holds her Certified Insurance Service Representative (CISR), Certified Insurance Counselor (CIC), and Tribal Human Resources Program Certification (THRP) designations and is licensed in Oklahoma, Texas & Massachusetts for Property, Casualty, Life & Health. Jennifer is pursuing her SHRM and CPCU designations as well. In addition she holds a Bachelors of Business Administration in General Business from Southeastern Oklahoma State University, and is also pursuing her Master's in Business Administration – with a focus on Native American Leadership. Jennifer leads a team of 3 in assisting tribal clients as well as large commercial customers.
In addition to continuing education, Jennifer strives to meet new achievements. She was recently awarded the 2017 Outstanding CSR of the year in Oklahoma, and a top finalist at the Nation level.
When Jennifer is not with her "Sullivan Family" or assisting clients, she enjoys spending time with her family. Jennifer and her husband, Jeff, recently celebrated their 13th anniversary and have a 10 year old daughter - Cailey. They enjoy spending family time watching and coaching Cailey in competitive softball, camping, or just at home with their horses and dogs.