Stacy A. Sullivan - CIC, ASCR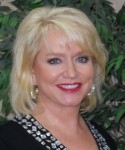 Email
Tribal and Large Commercial Account Executive
Direct: 800-456-9169 - 580-223-2187
Stacy Sullivan is involved in all aspects of business operations, insurance management and sales. She specializes in commercial insurance with a focus on tribal governments, casinos and other tribal enterprises - focusing on tribal programs offering property/casualty insurance and employee benefits.
She started her career in insurance in 1984, learning the basics of insurance as a customer representative handling large oil & gas customers.
In addition to being licensed in Oklahoma, Texas, Kansas, North Carolina, and Tennessee, she has completed her Certified Insurance Counselor (CIC) and Accredited Customer Service Representative (ACSR) designations. She is a member of the Oklahoma Safety Council, which allows her to assist clients by reducing exposures and providing a safer working environment.