Welcome to Sullivan Insurance Agency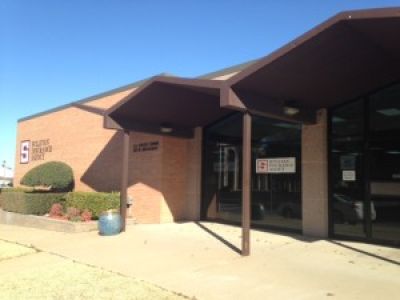 We are an Independent Insurance Agency that works with a wide variety of insurance companies to find you the best coverage at the best price.
We serve all of Oklahoma, Texas and Kansas. We are also licensed in Arkansas, California, Colorado, Georgia, Illinois, Louisiana, Missouri, Nebraska, N. Carolina, Tennessee and Wyoming.
A little about our agency - the Sullivan Insurance Agency was founded in 1946 and is still, to this day, a family-owned Independent Agency. The Agency provides the full range of commercial and personal coverages.
Our tribal programs are extremely comprehensive, covering all facets of both tribal government as well as tribal enterprise, and our team understands the tribal structure. We have a dedicated team that works each tribe from day one.

We also serve agribusinesses such as feed mills, commercial fertilizer operations, and feedlots. Our agribusiness team brings years of hands-on experience and understanding to the table.

Our small business team can support anything from retail operations to general contractors. We provide everything - workers compensation, general liability, employee health/benefits, property & casualty.

We also have a team designated to help with our customers personal insurance needs - life, health, auto, homeowner - you need it and we can cover it.

The experience and knowledge of our agents is hard to match.
Let us help you cut your insurance cost in Oklahoma
Just give us a quick call today at 580-223-2187 or Submit one of our quick online quote forms.