Oklahoma Car Insurance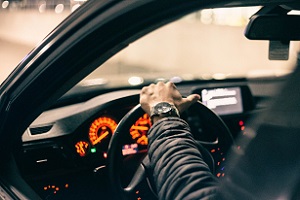 Auto insurance policies vary greatly in coverage and cost depending upon a number of factors. We know cost is a major consideration, but the true value of the policy is usually not realized until you have a claim. Adequate insurance is essential in the event you are involved in an automobile accident and:
your vehicle causes injury to other people including your passengers,
your vehicle damages property of others,
you are injured and require medical attention, and/or
your vehicle is damaged
the policy can also cover damage to your vehicle caused by something other than a collision, such as fire, theft, flood damage and glass breakage.
To make an informed choice, it is important to understand the parts of the policy shown below, how each responds when there is a claim and the various options available within each part.
Liability coverage responds when you are legally responsible for injuries to other people or damage to the property of others.
Lawsuit Options: Limitation on lawsuits or No Limitation on lawsuits
Personal Injury Protection (PIP) pays for medical expenses you and certain other individuals incur arising from a private passenger auto accident. In addition, this part of the policy can reimburse you for certain expenses such as lost wages and the need to hire someone to assist in the care of your home or family (essential services).
Additional Personal Injury Protection provides options to increase loss of income limits, essential services, funeral expense and death benefit.
Uninsured/Underinsured Motorist coverage pays for your bodily injury or property damage caused by another driver either without insurance or without adequate insurance coverage.
Damage to Your Auto - Collision and Other Than Collision coverage
Collision and Other Than Collision coverage pay for damage to your automobile. You can purchase both or only Other Than Collision coverage for each vehicle you own. If you have an auto loan or lease the vehicle, you will likely be required to purchase both.
Collision coverage insures your vehicle against damage caused by collision with another vehicle or object as well as rollover.
Other Than Collision insures your vehicle against other physical damage caused by such events as fire, theft, flood and vandalism
Both coverages include a deductible, which can range from $100 to $2,000. If your car is damaged, the insurance company pays only for the damage in excess of the deductible you selected.
Optional coverage includes towing, rental reimbursement, electronic equipment, customized equipment and extended nonowned coverage.
How much do I need? Choosing the appropriate auto insurance coverage depends on a number of factors and should be done very carefully. We strongly recommend you call us to review your needs.
Call us today for a free analysis and quote - 800-456-9169.